Equipping Leaders and Church Members
Ministry Training Mornings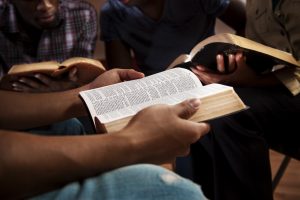 SGP Ministry Training Mornings are a new initiative aimed at resourcing church leaders and members who are involved in a variety of ministries within their local Church. We invite speakers with particular expertise and experience to address topics we believe are of immediate contemporary interest to those ministering in the different contexts that make up 21st Century Sussex. The Training Mornings also offer the opportunity to meet and engage with others in the Sussex area who may be facing similar challenges and opportunities to you. Training Mornings are held on Wednesday mornings three times a year The venues will alternate between Bishop Hannington Church in Hove and Cuckfield Baptist Church which is located just outside Haywards Heath in Mid Sussex. Refreshments are served from 9.30am, and the seminars run from 10.00am to 1pm. The cost of the morning is £10 which includes a sandwich lunch. Details of the upcoming Training Mornings can be found on the SGP events page where you can book for each individual training morning.
Equip!

Equip! is an exciting new course which we started running in 2018, aimed at Pastor-Teachers with at least 6 years experience. The course runs for 7 full days during a calendar year and aims to equip Pastor-Teachers for their next decade of ministry. We hope to refresh, reinvigorate and refocus you personally as you attend interactive training sessions led by highly experienced Church leaders and attended by a maximum of 12 of your peers. For further details on Equip! please click here
Short courses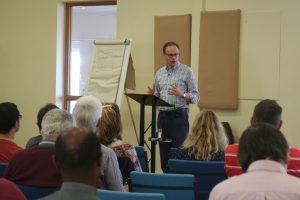 We recognise that our main Training Courses are out of reach for many Church members because of the time commitments involved. For this reason, we aim to extend the training offered and make it increasingly accessible by offering short courses to churches and small groups of churches. For further details please
click here
Partnership Meetings
Partnership Meetings aim to both equip SGP members for their ministry and also to promote partnership and fellowship between members. They take place on 3 Wednesday mornings during the year and are an important part of SGP partnership. The Partnership Meetings are open to the Nominated Representatives of Partner Churches, Individual Partners or other Senior Leaders from Partner Churches. Other individuals who are serving on SGP Task Groups and Church leaders who are actively considering joining as Partners for themselves or their church are also welcome to attend. The meetings may be hosted by various churches, but at present they are usually held at Bishop Hannington Church in Hove, the United Reformed Church in Lindfield or Cuckfield Baptist Church near Haywards Heath. The exact format varies from meeting to meeting but usually includes 2 one hour long sessions covering a talk and Bible exposition from an experienced leader or expert in their field. We allow plenty of opportunity to spend time talking with other members over coffee breaks and encourage members to stay for lunch, which is provided as part of the £5 cost. If you would like to attend the next Partnership Meeting, then please e-mail Wendy Sands for details of how to book.
SGP Annual Conference
The SGP Annual Conference is an all day event, open to all, but particularly aimed at anyone who attends an SGP Partner Church regularly. We are excited to welcome Rupert Bentley-Taylor as our main speaker for 2019. The day includes a full children's and youth programme for young people in schools years up to year 11. Details of how to book are available on the SGP events page.
Contact us
If you have any questions or require further information about any of the meetings, please e-mail Wendy Sands