Children & Young People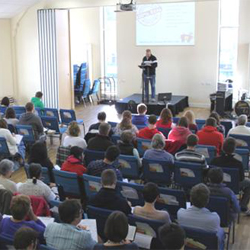 COME AND SEE
'Come and See' training mornings aim to promote Bible-centred children's and youth ministry in and through the local church. Newcomers to this ministry as well as seasoned Sunday School Teachers and Youth Group Leaders benefit from high quality, Biblical training that equips for practical week-by-week work with children and young people. Speakers have included Rory Bell, Phil Moon, Jonty Alcock and Trevor Pearce, covering such topics as:
Biblical Principles of Christian Youth Ministry/Children's Ministry
How to teach any part of the Bible to any group of Young People/Children
Evangelism amongst Young People/Reaching Children
Teaching the New Testament to Young People/Children
Discipling Young People/Children
Teaching the Old Testament to Young People/Children
Run twice a year on Saturdays mornings in March and October, 'Come and See' events also provide great opportunities for those involved in similar ministries across the region to come together, encourage one another and share ideas and experience.
SORTED-BY-THE-SEA
Held three times a year at various locations in Sussex, Sorted by the Sea is an evening of great fun centred on teaching the Bible to 14 to 18 year-olds in an engaging and relevant way.
Forthcoming events are advertised on the Blog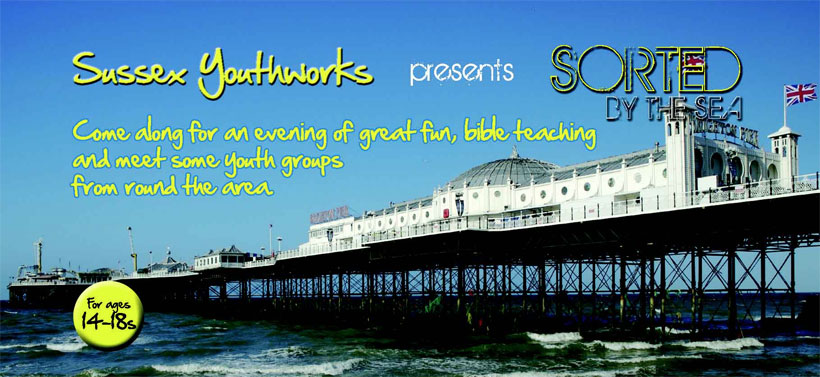 Resources & Advice
Recordings from Come and See events and other resource recommendations can be found in the resources section of the website by searching under 'children' or 'youth'.
The Sussex Youthworks task group members are always happy to offer advice to Partnership churches wanting to move forward in their children's and youth ministry.