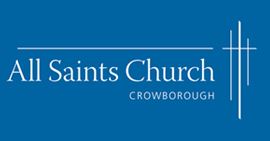 VACANCY: Director of Ministry, All Saints' Crowborough
Category:
Blog
All Saints' Church Crowborough is praying for a Director of Ministry who will be:
* gifted with administrative skills and able to take responsibility for the overall leadership of the operational side of the church
* good with people and able to recruit a volunteer base so that every member can serve
* a person with a clear evangelical faith who is able to run a 'gift discovery' course several times a year
* a person with energy, enthusiasm and vision who has a deep desire to see others coming to, and growing in faith.
Click here to see the full advert.
Click here to see the job specification.
Close date for applications is Friday 28 October 2016.
Interviews week commencing 7th November.