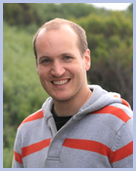 12 Feb 2019 – Talking about Jesus in a Jesus-rejecting world
The Sussex Ministry Training Course has their special day on Tuesday 12 February 2019, and we would love you to join us for the day!
Martin Povey will be our guest speaker and will help us think through how we 'Talk about Jesus in a Jesus-rejecting world'.  Martin will cover the following areas:
The spirit of the age – understanding our culture and what people are thinking and why.
What is the Gospel – helping people to understand what the good news actually is!
How to chat about Jesus – equipping us to understand how we can speak about Jesus naturally.
How to answer tricky questions – help us to give Jesus-centred answers to the questions people ask.
Martin is a member of the Association of Evangelists.  He became a Christian aged eight but was up and down in his faith for many years. In his early 20s he started to grasp God's awesome holiness and enormous grace in Jesus and was compelled to share the Gospel! He completed an MA in Evangelism Studies before spending nine years with UCCF and Bishop Hannington Church. Martin now travels throughout the UK with two aims: to equip Christians to communicate and defend the Gospel naturally; and to help those who don't yet know Jesus hear the life-transforming Good News. He speaks at church, university, and FE college mission weeks/events and loves interacting with people's objections to Christianity. He's married to Claire and they have two children.
The day runs from 10:30am to 4:15pm.   Registration and refreshments from 10am.
We meet at Christ Church, New England Road, Haywards Heath, West Sussex, RH16 3LE
Tea, coffee and biscuits will be provided.  Bring a packed lunch, or purchase locally.
Book for this event, using the drop-down menu to select whether you are coming for the whole day (£10) or half a day (£5), by entering your details below.