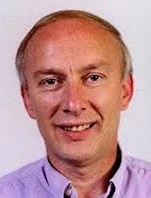 29 Nov 2017 – Leaders' Training Morning
Wednesday 29th November 2017 from 10am to 1pm, followed by lunch
Our guest speaker, Melvin Tinker, will be looking at the importance of developing a strong apologetic element in our preaching and teaching. We believe that this is a critical area in which our Churches need their preachers and teachers to be growing in competence so that we can both make an effective gospel appeal to contemporary non believers who attend our Church meetings and also equip believers to live with confidence in a culture that is becoming increasingly hostile to aspects of Gospel teaching.
Melvin is an experienced preacher and writer on apologetic issues and as well as helping us see the theological case for apologetics in preaching he will also provide examples of how we can incorporate apologetics into our preaching in practice.
Cost:              £10, including a sandwich lunch
Venue:         Cuckfield Baptist Church, Polestub Lane, Cuckfield, West Sussex, RH17 5GP
To book your place(s) please complete your name, church name, and dietary requirements below which we will seek to provide for.