Have you considered joining one of our Bible training courses this September?
Category:
Bible-handling
,
Blog
,
Resources
,
Training Courses
,
Training Events
We still have a few places left for our Bible training courses, starting in just 4 weeks!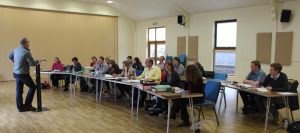 SUSSEX MINISTRY TRAINING COURSE (SMTC)
33 Tuesdays from September to July
One Year – with the option of doing a second year
at Christ Church, New England Road, Haywards Heath, RH16 3LE
Cost: £190 per term. Three terms over the year. £570 for the year.
SATURDAY MORNING BIBLE TRAINING COURSE (SMBTC)
22 Saturday mornings, over two years
at St Pancras Church, Chichester, PO19 7LJ
Cost: £190 per year. Six terms over two years. Total cost £380.
This course includes the core elements of Year One of the Sussex Ministry Training Course.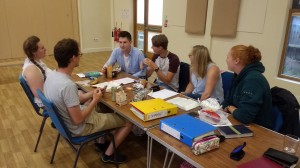 For both courses we welcome men and women of all ages who love the Lord Jesus, who believe the whole Bible is the trustworthy Word of God and want to be equipped to share its life-giving message in one context or another. They are ideal for Sunday school teachers, youth group leaders, home group leaders, 1-1 Bible readers, pastoral workers, evangelists, school workers, ministry trainees and church apprentices, Christian Union leaders, as well as those considering full-time ministry.
Both course brochures can be downloaded from our website here.
Application forms are available from the SGP Administrator by emailing admin@sussexgospelpartnership.org.uk or calling 01444 458 635.