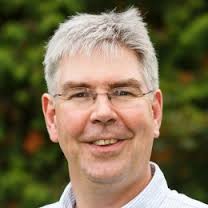 Partnership Meeting – 11 October 2017
In January 2017 John Stevens, National Director of the Fellowship of Evangelical Churches (FIEC), came to our SGP Steering Group Away Day to help us think through the theological and ministry challenges facing evangelical Churches in the UK over the coming few years and also how the cultural and political changes in the UK are likely to impact on evangelical Christians engaging with contemporary society and people. John's analysis and reflections were very stimulating and have helped shape a number of strategic priorities that the SGP hopes to focus on over the next few years. Our October Partnership Meeting will provide an opportunity for SGP Partners to hear a condensed version, first hand from John, of what he shared with the Steering Group in January.
There will also be a short presentation from Stephen Hammersley, CEO of Pilgrims' Friend Society. For the first time in history there are more older people than younger people in the church available for service, and more older people than ever before living unfulfilled lives alone in the community. Stephen will share briefly how Pilgrims Friend Society is seeking to help Churches in ministry among older people. We will also take the opportunity to hold our Annual General Meeting before sharing lunch together.
Date &Time
Wednesday 11 October 2017
Registration will be from 9.30am, for a prompt start at 10am, and we will share lunch together just after 1pm.
Venue
Lindfield URC, High Street, Lindfield, West Sussex, RH16 2HL
Cost
£5 per person (refreshments and lunch included)
Please book your place(s) below BY WEDNESDAY 27 SEPTEMBER!