Friday 15 November – Music Ministry
£5
Come and join the first of our new 'Music Training' events!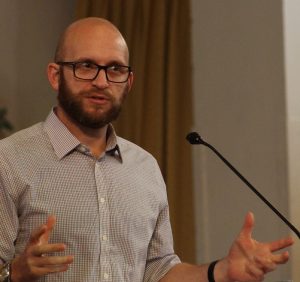 Friday 15 November 2019, 7pm
at Cuckfield Baptist Church, Polestub Lane, Cuckfield, near Haywards Heath, RH17 5GP
This first event is for those who lead the music ministry in their churches and is a great opportunity to get to know others in Sussex who are serving in similar ways. We are delighted that Andy Fenton (Director of Music Ministry UK) is coming to speak to us. Andy leads the 'Music Ministry' team and has also led the music at a number of conferences such as London Men's & Women's Conventions, Keswick Convention, Bible by the Beach and numerous youth conferences. Please book your place(s) by filling in the details below. The cost includes pudding!
27 in stock