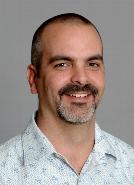 3 March 2018 – Come and See – Training for children's and youth workers
Saturday 3 March 2018, 9:30am to 1pm
The first of this year's three 'Come and See' training mornings, organised by our Sussex Youthworks Task Group, offering Bible teaching, training and encouragement for all who teach the Bible to children and young people, whatever the setting.  They are great times to meet others in similar ministries in Sussex churches,and are open to all.
This time Rory Bell will be joining us again, to lead our session on Teaching Bible Narrative to Children and Young People.
The cost of £7 per adult includes drinks and pastries.
Please book your ticket/your group in below, by Wednesday 28 February:

80 in stock