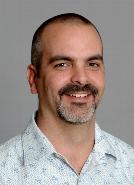 2 March 2019 – Getting REAL – ministry with children and young people
Saturday 2 March 2019
9:30am to 1pm at Cuckfield Baptist Church, Polestub Lane, Cuckfield, RH17 5GP
If you are seeking to teach the Bible to children in your family, or in a church, school or other setting, come and join us for the morning!
We are delighted to be welcoming Rory Bell back to our next 'Come and See' event.   Rory is Director of Training from TnT ministries and travels widely, training and encouraging many to teach the Bible more faithfully, more creatively and more effectively.
You can make your booking(s) below…..before Tuesday 26 February, please!
83 in stock