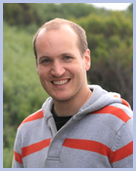 14 October 2017 – Come and See – Training for children's and youth leaders/helpers
Saturday 14 October 2017, 9:30am to midday
at Christ Church, New England Road, Haywards Heath, West Sussex, RH16 3LE
Helping our Young People to share the Gospel today – led by Martin Povey.
Come and join us as we think about the context in which we live and how we can equip young people to share the Gospel. 
Martin became a Christian aged eight but grew in his grasp of God's holiness and grace in his early 20s. He completed an MA in Evangelism Studies before spending nine years with UCCF and Bishop Hannington church. He is now a member of the Association of Evangelists and supports CUs and churches across Sussex in sharing and defending the Gospel.
The cost of £7 per adult includes drinks and pastries.
Please book your ticket/your group in below: