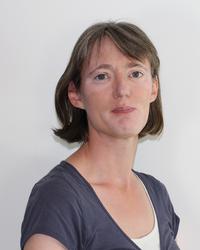 11 July 2018 – Leaders' Training Morning
BOOKINGS FOR THIS EVENT HAVE NOW CLOSED.
However, you can still turn up and pay on the door (£10pp) but do bring your own lunch!
Wednesday 11 July 2018, from 10am to 1pm, followed by lunch
at Cuckfield Baptist Church, Polestub Lane, Cuckfield, Near Haywards Heath, RH17 5GP
Depression: How can we help?
The experience of depression is not new, even if the label is a modern one. The psalmist confesses, 'My tears have been my food day and night.' He questions himself, 'Why, my soul, are you downcast? Why so disturbed within me?' In the darkness of depression, joy may seem beyond reach, giving or receiving love impossibly hard, hope lost, closeness to the Lord a mere memory. When people are afflicted in this way, we know that we should draw alongside to help; walk with them, listen to the struggles of their heart and address those struggles through a Scriptural lens. But as we seek to do so, many questions arise:
How does the Bible frame the experience of depression?
Is it pointless or somehow purposeful?
What should be our goal as we counsel people who are afflicted in this way?
 How should we view psychiatric therapy or medical treatments?
Is the Bible sufficient for this ministry?
Above all:  How can our churches be communities where people find life and hope in the Lord in the midst of their struggle?
At our Summer 2018 Leaders' Training Morning, Helen Thorne will address such questions in a Bible-centred way. The aim is that we should be better able to apply the good medicine of God's word to our own hearts as well as be better prepared to help others. The morning is for pastors, pastoral workers, biblical counselors, youth and children's workers, small group leaders and any church member who wants to know how to help friends who are walking through dark places.
Helen Thorne is Director of Training and Mentoring at London City Mission and a trustee of Biblical Counselling UK. She is the author of 3 books: Understanding self-harm, Purity is Possible and Walking with Domestic Abuse Sufferers. She attends Dundonald Church in Raynes Park, London.
Cost:             £10 per person (with or without lunch)